About the artwork
Unframed stretched canvas
Signed Original apainting
New
Original, signed painting.
Buffalo Basin
Acrylic
Landscape
24 H x 36 W x .75 D in
Original acrylic landscape painting of Buffalo in the wild.
Seller: DustinGuyArt
In stock
SHIPPING
Shipping arrangements are handled between buyers and sellers.
SECURE PAYMENT
Secure transactions by credit card, or ACH payment.
About the artwork
Unframed stretched canvas
Signed Original apainting
New
Original, signed painting.
About the artist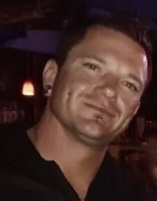 Dustin Guy - United States
"God is the teacher, and true artist, I just enjoy taking notes with my paintbrush" -Dustin Guy Dustin is a self taught artist. Always having...
See Artist's Page